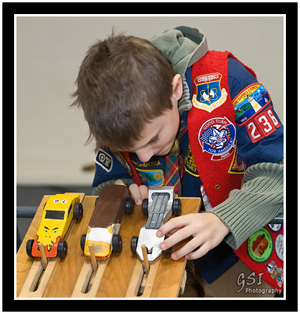 Scouting is all about fun, challenges and adventure! Join us! Meet new people, find opportunities for your boy to grow mentally and physically. Help them build leadership and social skills while having fun!
Pack 236 was chartered in 1994 at the First Baptist Church of Greater Toledo, located in Holland, Ohio. Our Pack is a part of the Swan Creek District.  Our District is a part of the Erie Shores Council. 

Our Cub Scouts primarily reside in the greater Springfield, Holland or Maumee area. Our Pack is open to any boy currently enrolled in the first through the fifth gardes; we currently service close to 50 boys in those grade levels. Our dens meet weekly and our Pack meets on the second Tuesday of the month.  All the dens come together to be recognized for their achievements and more importantly to have some FUN!

Pack 236 maintains an exciting year-round schedule of events, outings, and community service projects, such as Metroparks Clean-ups, canned food drives, and care packages for local families in need. Every year, usually in January, the Pack hosts our Annual Pinewood Derby. The derby involves the Scouts building a wooden racecar and then competing against other members of their own dens and other dens in a race to the finish line! We also host an annual Blue & Gold Banquet where we recognize the Scouts for their achievements in rank progression and cross over the older Scouts into Boy Scouting.

Over the years, many of our Cubs from Pack 236 have continued their Scouting
experience by advancing to Boy Scout Troop 210 of Holland.

For more information about joining Pack 236, please see the Contact Us section of this website.